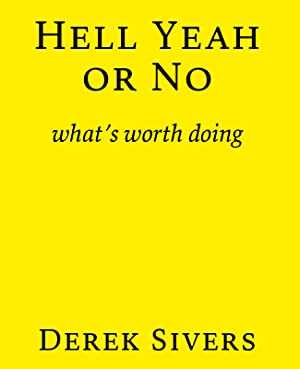 Summary
A collection of thoughts around re-defining yourself, changing focus, and saying yes to less
Review
This book will change how you think about life. Derek turns certain notions on their head and helps you see life from completely different lenses or angles.
What would you do if you had all of the money you needed, and you don't need more?
How can you live a happy life while pursuing your passion?
You can get all of this book for free on Sivers blog.