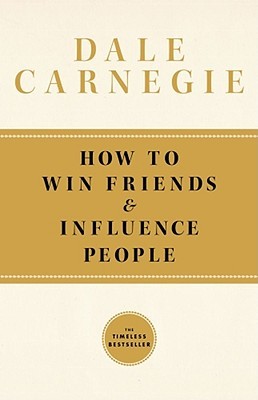 How to Win Friends and Influence People
Summary
Librarian's Note: An alternate cover for this ISBN can be found here This grandfather of all people-skills books was first published in 1937. It was an overnight hit, eventually selling 15 million copies. How to Win Friends and Influence People is just as useful today as it was when it was first published, because Dale Carnegie had an understanding of human nature that will never be outdated. Financial success, Carnegie believed, is due 15 percent…
Review
Finished in 2009?
I still have so much to learn from this book. It has been a long time since I have listened to it. The key takeaways that I still remember are:
Don't Nag, Complain, or Criticize
People become what you see them as, complimenting their best attributes will get you more of what you would like to see
This book is truly a classic and one that is worth a re-read if you read it long ago.
Speaking of which,  I'm off to listen to it again 🙂 (you know, when I have time)