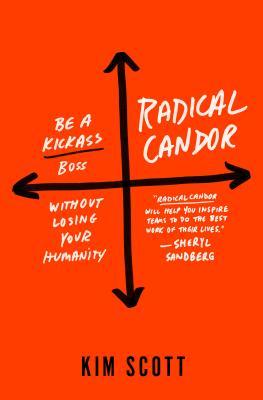 Radical Candor: Be a Kickass Boss Without Losing Your Humanity
Summary
From the time we learn to speak, we're told that if you don't have anything nice to say, don't say anything at all. While this advice may work for everyday life, it is, as Kim Scott has seen, a disaster when adopted by managers. Scott earned her stripes as a highly successful manager at Google and then decamped to Apple, where she developed a class on optimal management. She has earned growing fame in recent…
Review
I came across the concept of this book at a company that I applied to called Lifeblue.
It is a book that is more aimed at managers than individual contributors, but I really like the concepts within it.
It is all about how to both tell the truth while not coming across as a..... less than nice person.
Finished in June 2019.